In August 2017, Suzhou Kintor Pharmaceuticals Co., Ltd. announced that Dr. Zhou Guohao, an oncologist and international clinical trial expert, officially joined Kintor Pharma to serve as the Chief Medical Officer (CMO) who will be fully responsible for the company's corporate medical and clinical research affairs.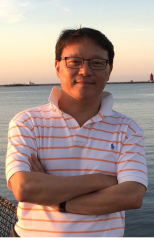 Dr. Zhou Guohao graduated from Shanghai First Medical College. After receiving a doctoral degree from Baylor College of Medicine in the U.S., he completed the postdoctoral and clinical oncology training at the Dana-Farber Cancer Center of Harvard Medical School. Dr. Zhou Guohao has more than 30 years of experience in clinical research of innovative cancer drugs, and has extensive experience in clinical development of innovative drugs for cancers such as breast cancer, prostate cancer, lung cancer, melanoma and colon cancer, and tumor immunotherapy; he has more than two decades of strategic planning and management experience in multinational clinical development at various stages of clinical trials (Clinical Phases I-IV), combined treatment of anti-cancer drugs, and marketing.
Dr. Zhou joined Schering-Plough in 1995 and had served as Medical Manager, and Medical and Management Affairs Director, managing and leading a number of clinical trials, including Intron A, Leucomax, Amifostine (Amifostine for Injection) and Temozolomide.
Dr. Zhou joined U.S. Pfizer in 2003 as the Director of Breast Cancer Medicine, in charge of breast cancer clinical trials. As the head of Pfizer's global breast cancer clinical trial program, he developed and implemented a number of clinical programs of Epiplanicin (Ellence) and Exemestane (Aromasin) for breast cancer, and led the clinical research of Exemestane as adjunctive therapy for new indications in the U.S. which successfully received approval by FDA.
Dr. Zhou served as the Senior Medical Director of inVentiv in 2007 and managed a number of projects, including anti-CTLA-4, anti-PD-1 (fusion protein), viral vaccine, PDK-1 inhibitor, MEK inhibitor, eribulin + Herceptin, JAK inhibitor, proteasome inhibitor and anti-angiogenesis (ABR-215050).
Dr. Zhou has published many academic papers in international R&D publications, and has been invited to participate in the preparation for major international academic reports for many times. He used to serve as a member of the American Association for Cancer Research, the Sino-American Pharmaceutical Association, the American Society of Clinical Oncology, and the American Society of Hematology.
The full-time employment of Dr. Zhou Guohao will greatly enhance the standard of medical research and clinical trials of innovative drugs for Suzhou Kintor Pharmaceuticals Co., Ltd., and will accelerate its clinical research progress of multiple innovative drugs. Dr. Zhou's professional knowledge and expertise in cancer research and medical clinical research will surely lead Suzhou Kintor Pharma to a new level of success and breakthrough.